TLC Planning and Design offer a comprehensive building planning and design service, specialising in planning drawing services and planning permission applications in St.Albans, Hertfordshire. We provide a full range of architectural plans and drawings, including Structural Calculations drawings and Building Regulations drawings.
St. Albans is a cathedral city in the commuter belt north of London. It covers the AL1 to AL4 postcode districts, and is situated conveniently close to the M1, St Albans is about 25 miles north of central London in the middle of the Hertfordshire countryside.
St. Albans has a rich history, first appearing as an Iron Age settlement, before the Roman conquest of Britain in AD 43. The St. Albans of today is very much based upon the medieval town which began to grow around the Abbey, where the Magna Carta was drawn up. The local economy experienced slow growth prior to the 20th century, which was reflective of the town's rural location, but experienced a tremendous growth with the emergence of inns dating back to Tudor times, as St. Albans was a highly popular overnight stopping ground en route to London.
St Albans has a wide range of property types. There are quaint medieval cottages and Georgian houses in the central conservation area and period houses in the surrounding villages. Marshalswick in the north-east has the most expensive homes, mainly large, detached houses. Fleetmill, close to the station and Clarence Park, has 1920s and 1930s family houses. St Stephen's on the south side of town with easy access to the M1 and the M25 has a mix of houses from the 1930s onwards. Semi-Detached Houses make up the largest portion of the properties in St Albans, accounting for one third or over in many areas of St. Albans. Many of these properties are ideally suited for loft conversions or building extensions, with ample potential loft space for an additional living area, extra bedrooms for a growing family, a private study or office space.
So if you are considering expanding your St.Albans property via a loft conversion or building extension, and require assistance with planning permission and/or planning/architectural drawing services contact 'TLC Planning and Design' to arrange for a FREE No-obligation Planning and Design Services Quote.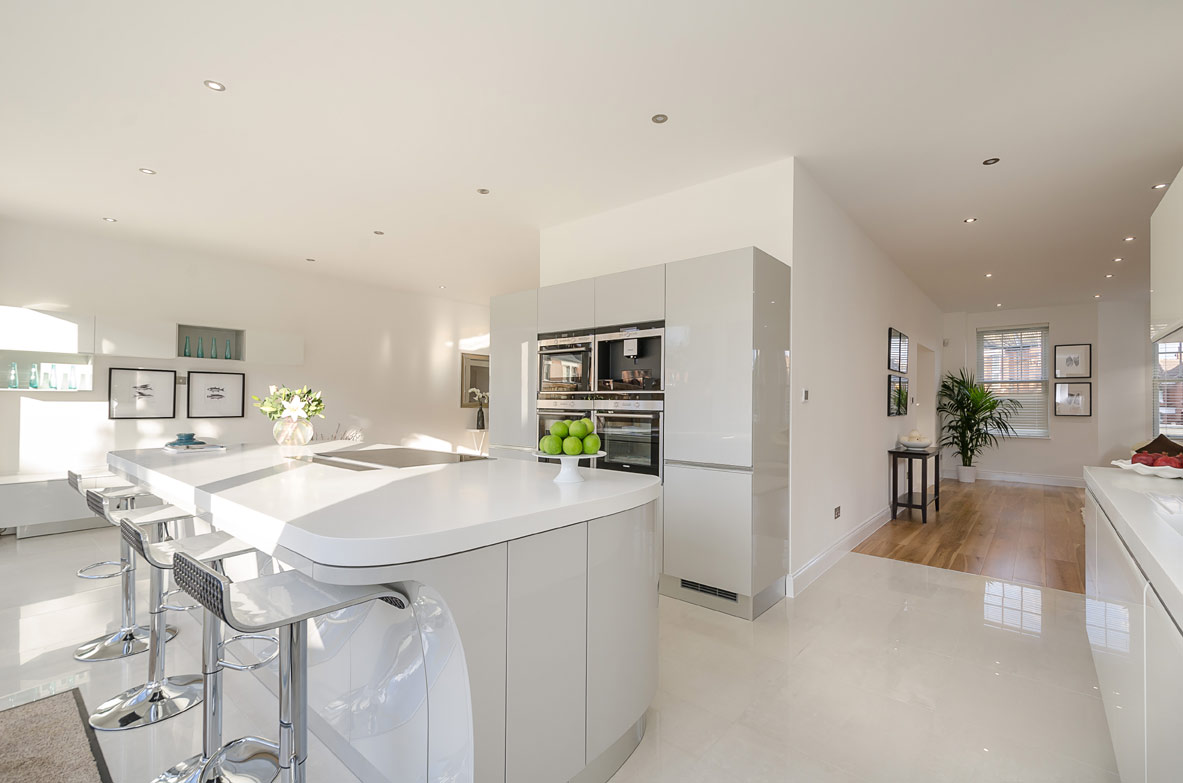 Dormer Loft Conversion, St.Albans, Hertfordshire
Architectural drawings required:
Building Regulations, Structural Calculations, Planning Drawings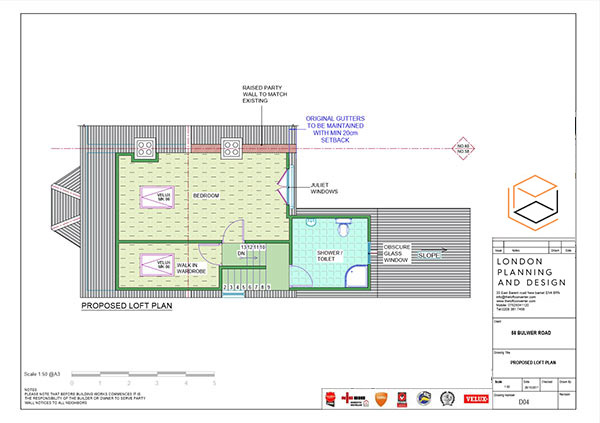 Dormer Loft Conversion, St.Albans, Hertfordshire
Architectural drawings required:
Planning Drawings