TLC Planning and Design offer a comprehensive building planning and design service, specialising in planning drawing services and planning permission applications in Southgate, North London. We provide a full range of architectural plans and drawings, including Structural Calculations drawings and Building Regulations drawings.
Southgate is a suburban area of north London, in the N14 postcode district and is part of the London Borough of Enfield. It is located around 9 miles north of central London, near the North Circular Road, with Cockfosters and the M25 to the north, Winchmore Hill to the east, Palmers Green and Wood Green to the south and Totteridge and Whetstone to the west. The name Southgate is derived from the area being the south gate to Enfield Chase. Southgate was developed mainly in the 1930s after the arrival of the Piccadilly line. There was a building boom, and by 1939 the area had become almost fully developed.
Southgate has a wide variety f property types, including rows of fine Georgian houses and period cottages. There are also Edwardian semi-detached houses, similar to those in Muswell Hill, plus detached and semi-detatched 1930s houses. These types of properties are ideally suited for loft conversions, with ample potential loft space for additional living areas, extra bedrooms for a large family or guests, a private study or office space.
So if you are considering expanding your Southgate property via a loft conversion or building extension, and require assistance with planning permission and/or planning/architectural drawing services contact 'TLC Planning and Design' to arrange for a FREE No-obligation Planning and Design Services Quote.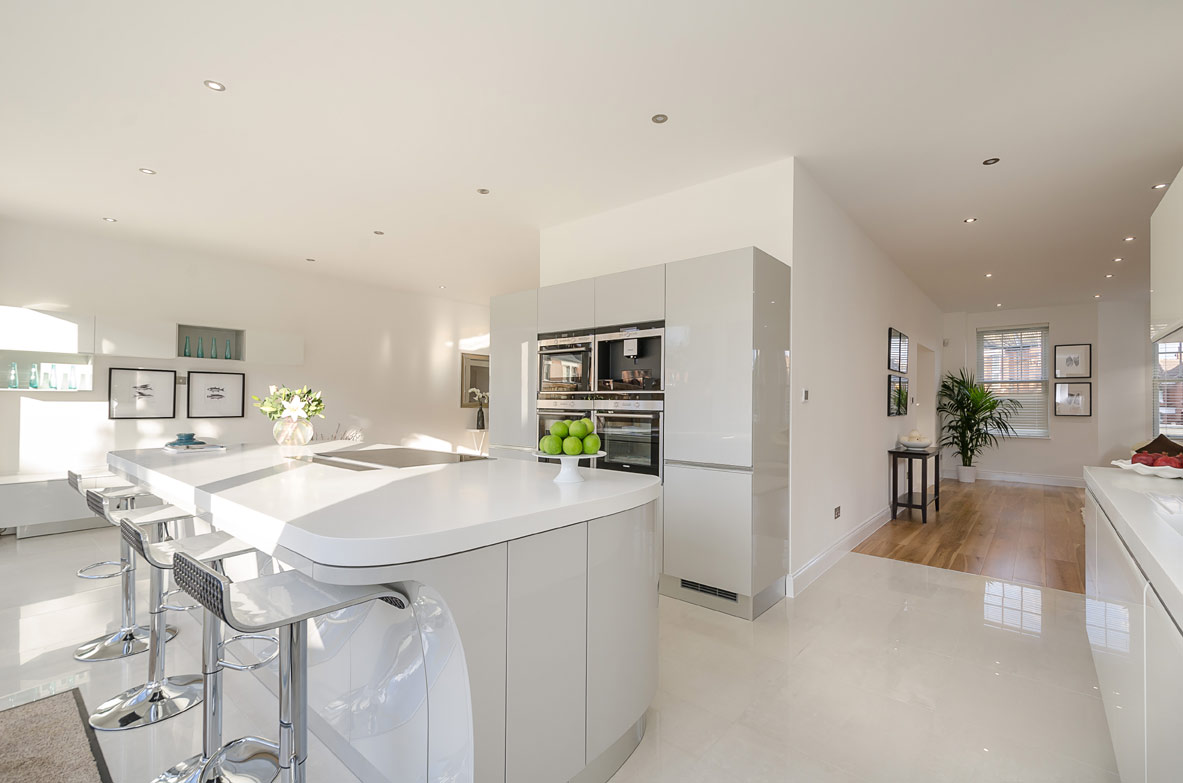 Loft conversion, Southgate, North London
Architectural drawings required:
Building Regulations, Structural Calculations, Planning Drawings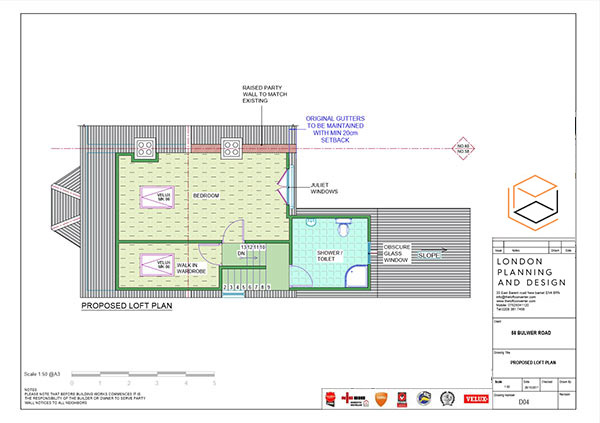 Building extension, Southgate, North London
Architectural drawings required:
Planning Drawings