TLC Planning and Design offer a comprehensive building planning and design service, specialising in planning drawing services and planning permission applications in Enfield, North London. We provide a full range of architectural plans and drawings, including Structural Calculations drawings and Building Regulations drawings.
Enfield is a borough in north London, it borders the London Boroughs of Barnet, Haringey and Waltham Forest, the districts of Hertsmere, Welwyn Hatfield and Broxbourne in Hertfordshire, and Epping Forest in Essex. The current borough was created in 1965 from the former areas of the Municipal Borough of Southgate, the Municipal Borough of Enfield and the Municipal Borough of Edmonton. The armorial bearings of these three boroughs were also merged. The heraldic beast on the shield of the Enfield coat of arms is known in heraldry as an 'Enfield' (or colloquially as the Enfield beast), which has the head of a fox, the chest of a hound, the talons of an eagle, the body of a lion and the hindquarters and tail of a wolf.
Enfield Town, also known as Enfield, is a large suburb and market town in North London, and is the historic centre of the London Borough of Enfield. It is 10 miles north-northeast of Central London and lies in the EN1 and EN2 postcode districts, with the M25 and Cheshunt to the north, Loughton and Epping Forest to the east, Barnet to the west and Winchmore Hill to the south. Historically Enfield was a small market town in the county of Middlesex, on the edge of the forest, about a day's walk north of London. It became part of Greater London on 1 April 1965 when the London Government Act 1963 was implemented. As London grew, Enfield Town and its surrounds eventually became a residential suburb, with fast transport links into central London.
Enfield has a variety of property types, with the most common being Victorian terraces and larger Edwardian semi-detached houses. There are also 1920s and 1930s semi-detached and terrace houses as well as Georgian family houses. Properties in this area are ideal for those who wish to commute to central London, but want to live in more suburban surroundings. Many of these properties are ideally suited for loft conversions, with ample potential loft space for additional living areas, extra bedrooms for a large family or guests, a private study or office space.
So if you are considering expanding your Enfield property via a loft conversion or building extension, and require assistance with planning permission and/or planning/architectural drawing services contact 'TLC Planning and Design' to arrange for a FREE No-obligation Planning and Design Services Quote.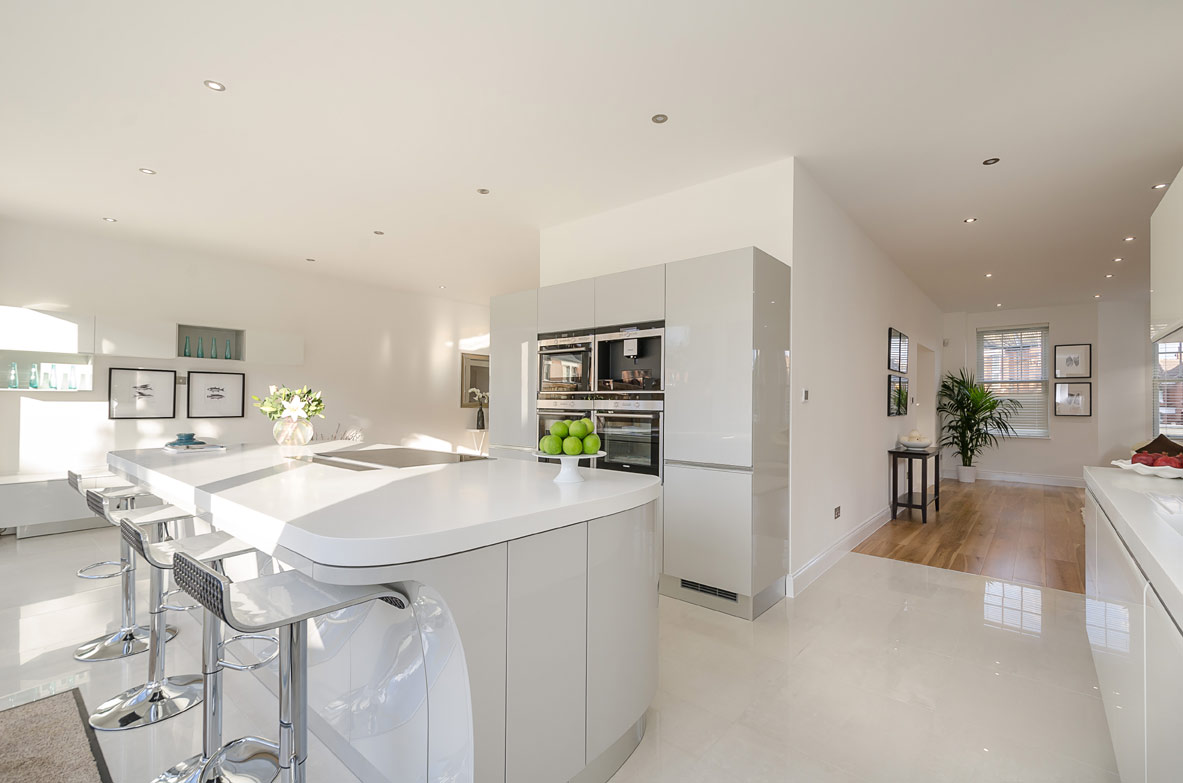 Building extension, Enfield, North London
Architectural drawings required:
Building Regulations, Structural Calculations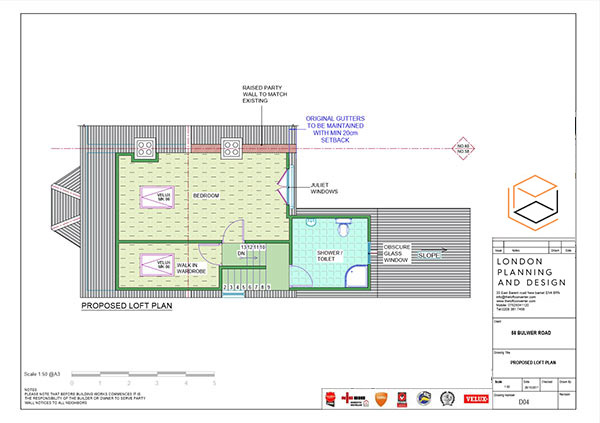 Loft conversion, Enfield, North London
Architectural drawings required:
Building Regulations, Loft Calculations